In light of the many disruptions from the corona virus that we are all experiencing, I wanted to post some updates from my studio and from the Myth Makers. Note: all dates listed below are tentative.

Cate McQuaid featured my instagram page in the Boston Sunday Globe April 5th, 2020
"Stuck at Home, these Boston Artists are doing great things on Instagram"

Interpreting the Natural, an exhibition curated by Donna Dodson. This show has been postponed to August/September 2020. Stay tuned for more details as they unfold.
LES Gallery at The Clemente Center, 107 Suffolk St, New York, NY 10002
Interpreting the Natural: Contemporary Visions of Scholars' Rocks will feature recent artwork by eleven award-winning artists: Laura Cannamela, Mark Cooper, Furen Dai, Christopher Frost, JooLee Kang, Woomin Kim, Karen Krieger, Susan Meyer, Andy Moerlein, Laura Moriarty, and Elisa Pritzker alongside traditional stones from the collection of the renowned scholar Kemin Hu. Informed by each artist's enthusiasm for ancient scholars' rocks or viewing stones, the exhibition will include sculptures in ceramic, wood, wax, concrete, embroidery and mixed media, in addition to ink and digital drawings, encaustic paintings and stone installations. This show will have concurrent exhibitions in New York City at the Korean Cultural Center in September/October 2020 and at the Clemente Center in NYC Aug/Sep '20.
On view 24/7 at the Boston Sculptors Gallery, 486 Harrison Ave, Boston.
New works in the windows- wood, 3D prints, bronze. Drive by and shop from a safe social distance. The gallery is closed. Please contact bostonsculptors@yahoo.com for more information or to make a purchase.
New work @ Clark Gallery in Lincoln, Mass., in the windows 24/7.
The doors to the gallery remain ajar and they continue to safely welcome art followers by chance and by appointment. Call first,
617-386-6115. Note:
The gallery safely delivers and installs new acquisitions while following all prescribed social distancing guidelines.
New works in bronze
: L to R: Walking Rhino, Pregnant Kangaroo, Elephant Princess and Elephant Nun. Please contact me directly for more information or to make a purchase, donnadodsonartist@gmail.com.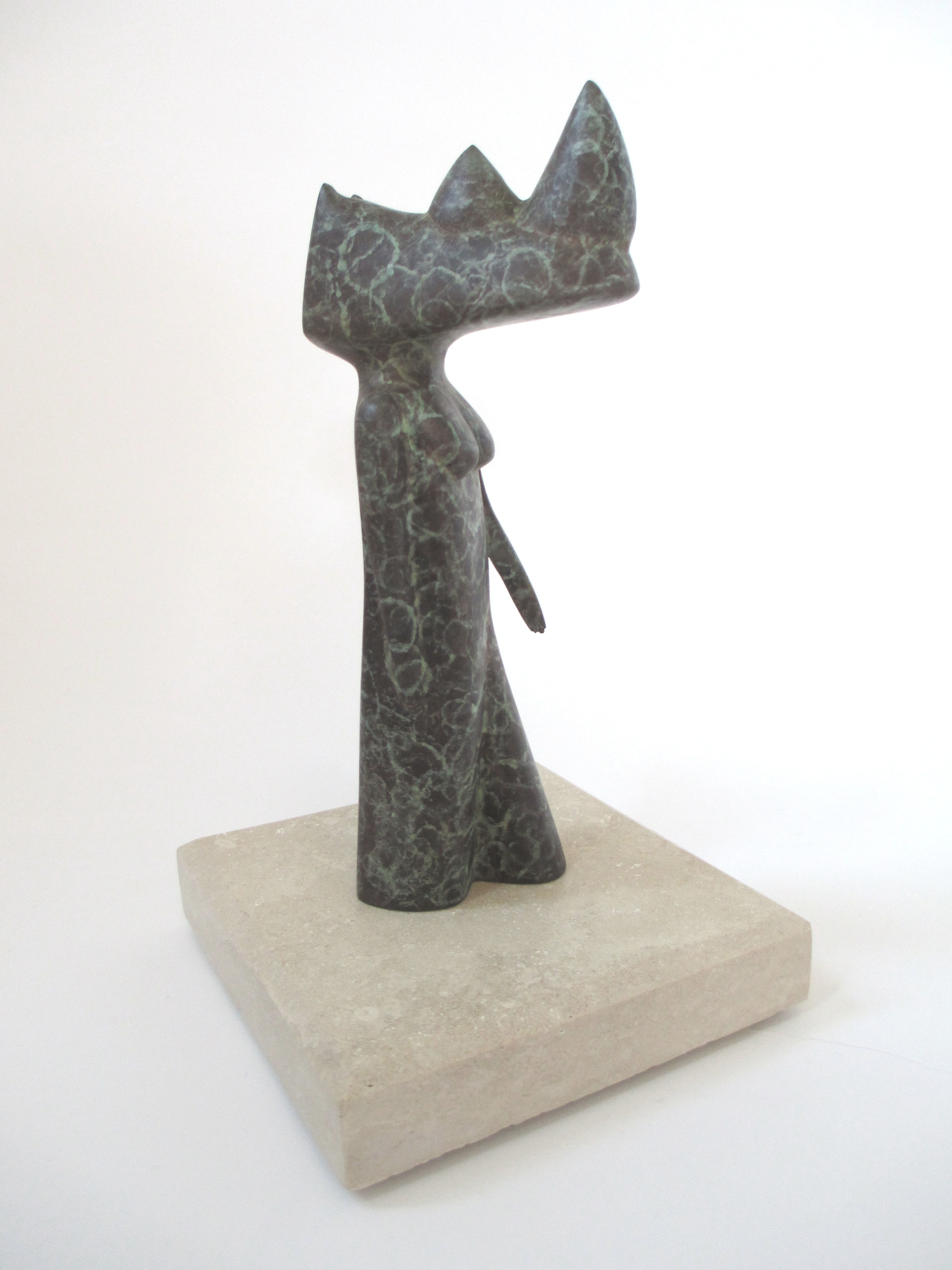 New work in Alabaster: Cardinal Mother. Available at Georgia Blue Gallery in Anchorage, Alaska. The gallery is currently closed. Please call for an appointment, 907-563-2787, or visit their website to view work online, http://georgiabluegallery.com.


Coming up in September 2020: new work at 3 Stones Gallery in West Concord, Massachusetts.

SAVE THE DATE: The Amazons are coming to the Boston Sculptors Gallery in Dec 2020-Jan 2021!
News from the Myth Makers:
The Phoenix Festival for "A New View Camden" has been postponed to April 2021...
We were selected as one of 8 finalists for a prestigious national competition: the Bloomberg Philanthropies Public Art Challenge in Camden New Jersey. Each artist team is responsible for addressing the problem of illegal dumping, educating the community about solutions and imagining a new vision for the city landscape.
Camden reveals 8 artists selected to bring 'a new view' to city
Six Artful Ways Camden Will Transform Prior Illegal Dumping Sites
'A New View Camden': $1M Bloomberg Challenge Reclaims Urban Dumping Grounds with Public Art
Camden's new view: Here are 8 new public art projects coming this summer
Who'll give Camden 'A New View'? Artists selected for installations throughout city
Camden wins Bloomberg Philanthropies Public Art grant
Flannery's Peacock has been postponed ... stay tuned for more details as they unfold.
Coming up at the Atlanta Botanical Garden, Gainesville, Georgia: Flannery's Peacock, a tribute to Flannery O'Connor and her beloved peacocks.

I hope everyone is staying safe, sane and healthy during this crisis.